Wood blinds and faux wood blinds match any decor and style with color choices and stains that are anything but ordinary. Ranging from many shades of white and ivory to the traditional natural wood stains to modern yellow, gray and plum in popular distressed or rustic options, the choices are endless! Faux wood blinds are made of either a composite wood material or a PVC/vinyl material. Wood and faux blinds are both constructed with slats but faux wood blinds either have slats with a wood core that is coated with a high tech polymer (composite) or the slats are entirely made of a vinyl/PVC material.
Woods and Faux woods are a classic choice for any application. Faux woods are usually the best option for high humidity and high heat related windows.
Window Flair Inc. offers wood and faux wood blinds and Our Private Brand.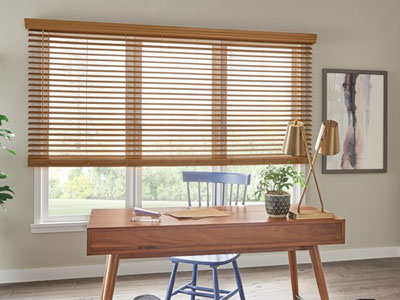 Wood Blinds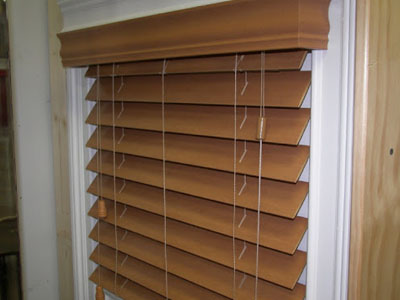 Faux Wood Blinds (free crown valance shown)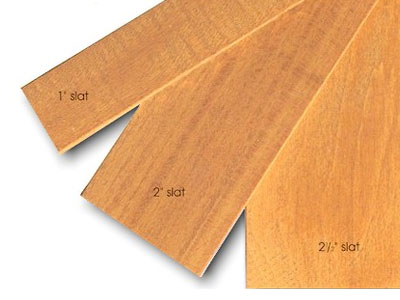 Wood slat sizes- 1″, 2″, 2 1/2″
With all the options of different size slats you can accommodate any width window or any area to fit the right size you need.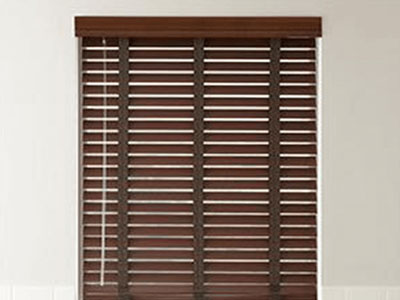 Wood blind with fabric tapes
When picking out your beautiful wood blinds, a popular option to consider are decorative fabric tapes for accent. fabric tapes are decorative, ribbon-like alternatives to standard, braided cord ladders. They come in a wide array of colors to match your design scheme.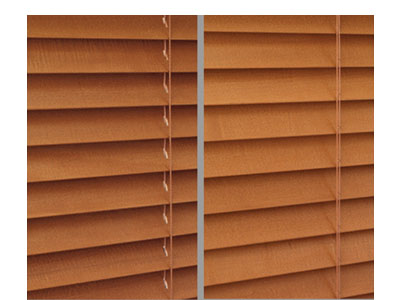 Route-less Wood Blind
As you can see the routeless slat does not have a center hole. It has a notch at the back of the blind that helps keep the slat in place but gives the wood blind a cleaner look.
Whether you are looking for a budget wood look alike or the real thing WindowFlair Inc. can help you choose the best manufacturer and of course price is always guaranteed.
Call now 585.225.7710 to have one of our Design Specialist to give you an estimate.