Vertical Blinds are ideal for patio doors and large windows. Vertical window blinds are inexpensive, practical, and provide superior light control. Our vertical blinds come standard with a heavy-duty track system for years of trouble-free operation. Perfect for all your windows, including sliding glass doors. They are available in fabric, vinyl (PVC) embossed, and S-shape styles.
Windowflair Inc. now offers and as well as our own brand Verticals.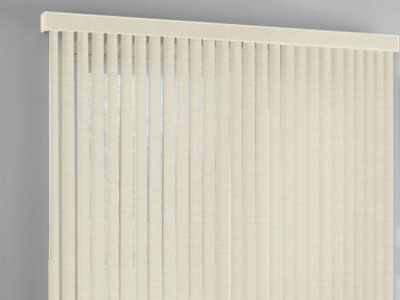 Free Hanging
Free-hanging fabric vertical blinds are highly decorative, come in a assortment of beautiful colors and patterns, and are perfect for rooms where you need privacy, but want filtered lighting. These vertical window coverings do an excellent job of regulating light.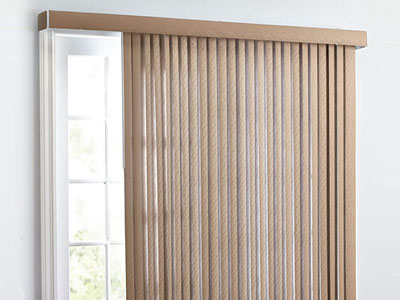 Embossed PVC
Embossed PVC vertical blinds have beautifully textured and patterned vinyl vanes, appearing like the more expensive fabric vertical blinds. But because they're vinyl, these window coverings are one of the easiest products on the market to clean and care for.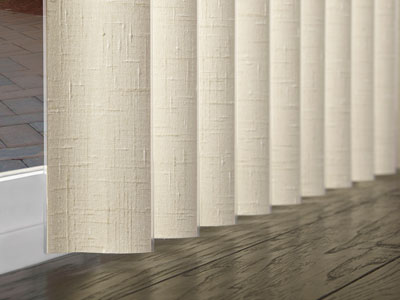 S-Shape
Vinyl S-shaped Vertical blinds have as the name suggests a unique s-shaped vane. The advantage is added light-control and privacy. Like the standard vinyl verticals, the range of colors covers a broad spectrum. Many styles are textured, ranging from solid colors to linen prints, marbleized prints or pearlized finishes.
Rail Options That can be ordered: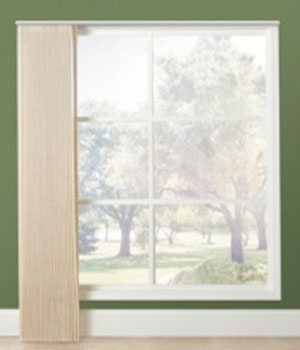 Left Draw Controls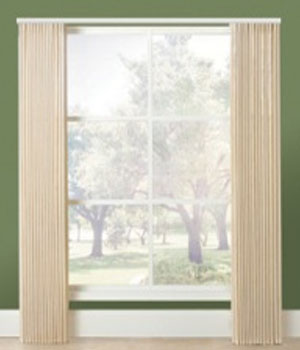 Split Draw Controls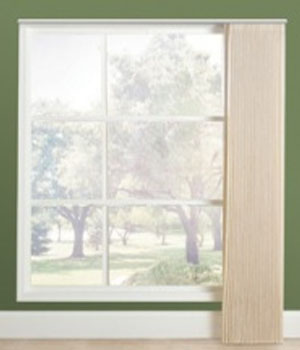 Right Draw Controls
Optional Wand Control (Standard is a cord and chain)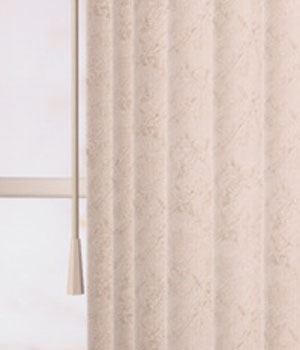 Valance Options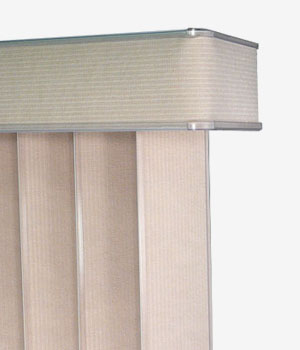 Curved Valance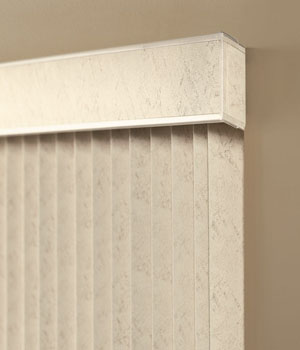 Squared Valance
Call now for you appointment with one of our Design Specialist 585.225.7710