Sliding glass doors used to have few options for shades. The new vertical cellular honeycomb shade is a modern and ideal option. It offers optimal insulation, light control, full privacy.
This cellular works on a rail system which is very simple with no cords, chains or wands. It gives you flexibility to use one shade to cover the entire expanse of a slider or oversize slider area.
This vertical application comes is a variety of stacking options and fabric styles, this product is currently our "go to" product for sliding doors and sliding windows.
Stacking possibilities are many!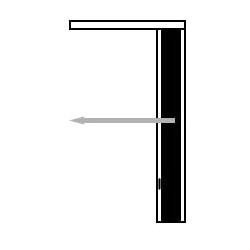 Right Stack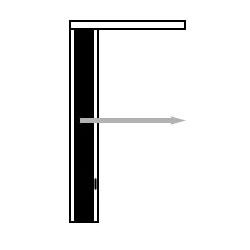 Left Stack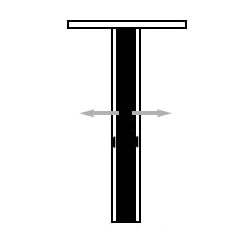 Center Stack
Split Stack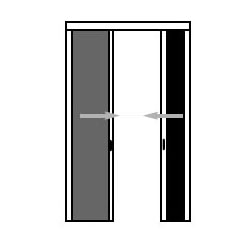 Dual Panel Stack
The cell style can be 3/4 inch both translucent and room darkening, 3/8 double translucent, 1/2 translucent and room darkening and 3/8 single and double translucent.
Valance
The sleek Ovation valance matches the white aluminum head rail for a polished, clean look.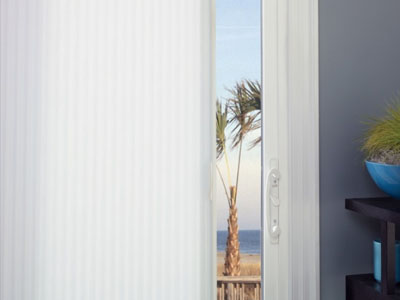 Non Woven Polyester Fabric
The cellular fabric is a non woven polyester. You'll benefit from:
UV Protection: nearly 100% of harmful UV rays are blocked.
Easy Cleaning: durable, washable, dust resistant, will not fray or fade.
Pleat retention: Your shade retains its beautiful look.
Color Choices: Choose from a variety of colors.
White to the outside: For a neutral street side appearance.
Stacking options: Four available stacking options to suit your personal style.
Manufacturers that provide this product to our customers for WindowFlair are
Call now for you alternative to vertical blinds with energy efficiency! 585.225.7710